Article From
Framingham man is facing a lawsuit for an accident during an Uber ride back in 2015, and Uber tells him he's on his own. Their insurance company won't defend him. Facing big financial worries, he turned to Newscenter 5's Ben Simmoneau for help.
We found his ordeal raises a lot of questions about what protections you have when you're paying for a ride.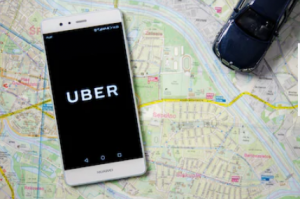 In this case, the ride to Kenmore Square would normally have been a forgettable experience for Jake Lester. But one day in September 2015, his Uber driver dropped him off by double parking in a bike lane on Commonwealth Avenue.
"Obviously, I knew we were double parked but wasn't aware that we were parked in a bike lane," Lester said.
When Lester opened the back door to get out, a cyclist said he pinned him between the Uber and a parked car. Lester says he tried to help, calling police as requested and waiting with the cyclist.
Fast forward three years, that cyclist is now suing both Lester and the Uber driver for damages and fees, saying he racked up $4,000 in medical bills. Lester, who didn't have a car and thus no insurance of his own, figured he'd be covered under Uber's insurance policy.
"As part of the ride," he said. "You know, the ride obviously includes getting out at some point."
But Lester was wrong. Uber's insurance company – James River Insurance – sent him a letter denying him coverage saying "You do not qualify as an insured under the James River policy… Opening a door into a bicylist does not constitute 'use' of a covered auto."
It's "just mind-blowing that they're taking a step back from this and saying they have no responsibility," Lester said.
"The issue is: Does Uber's insurance company cover this loss? I think the answer is very clearly yes," said Scott Charnas, a personal injury attorney in Boston and New York. Charnas is assisting Lester pro bono but is not representing him.
Charnas says Massachusetts law is clear on who should be covered by Uber's insurance: "Obviously opening the door of a car is use or operation of a motor vehicle."
Rideshare companies like Uber or Lyft are required in Massachusetts to maintain a million dollars in liability insurance for "bodily injury to others" while their drivers are engaged in a ride. Uber could not clearly explain to us why that coverage wouldn't kick in here, especially because the Uber driver is also being sued in this lawsuit. Uber would only say again that Jake Lester isn't covered.
It raises questions about how lightly regulated these rideshare companies are.
"Uber has a history of pushing the limits," Charnas said. "And this may be a case where Uber is pushing the limits and saying we're not covering you, and if they get caught, then they'll cover them."
Lester now wants to warn other riders.
"It just seems ridiculous, frankly, for a company as big as Uber to deny a rider coverage like that," Lester said. "If I'm getting in an Uber, I'm putting my financial security at risk. Who knows what could happen and Uber's not going to provide the coverage."
Both Uber and James River Insurance told us they believe nothing in Massachusetts law requires rideshare insurance to cover the liability of riders in an instance like this. So we asked the state Division of Insurance for its opinion, but they told us they didn't have enough facts to comment on this specific case.
Since we began corresponding with Uber, the insurance company has hired a lawyer to represent the driver, and that lawyer is seeking a settlement with the cyclist that would relieve Lester of any liability.
If you've got a story for ben, email him at ben@wcvb.com