Civil Rights Lawyers
If your civil rights have been violated, the offender may be financially liable for any damages you have suffered as a result. For example, if you were the victim of police brutality, you have the right to sue the liable law enforcement agency for all costs associated with your criminal proceedings and/or medical care. Depending on the circumstances, you may also be entitled to compensation for court costs and attorneys' fees, as well as non-economic losses such as damage to your reputation and emotional distress.
If you want to file a lawsuit following a civil rights violation, contact Charnas Law Firm. Attorney Scott Charnas has an AV-Preeminent rating from Martindale Hubbell—the highest rating given. He is passionate about fighting for the justice and compensation his clients deserve. Call 212-980-6800 today to schedule a free case evaluation with one of the leading civil rights attorneys in New York City and Massachusetts.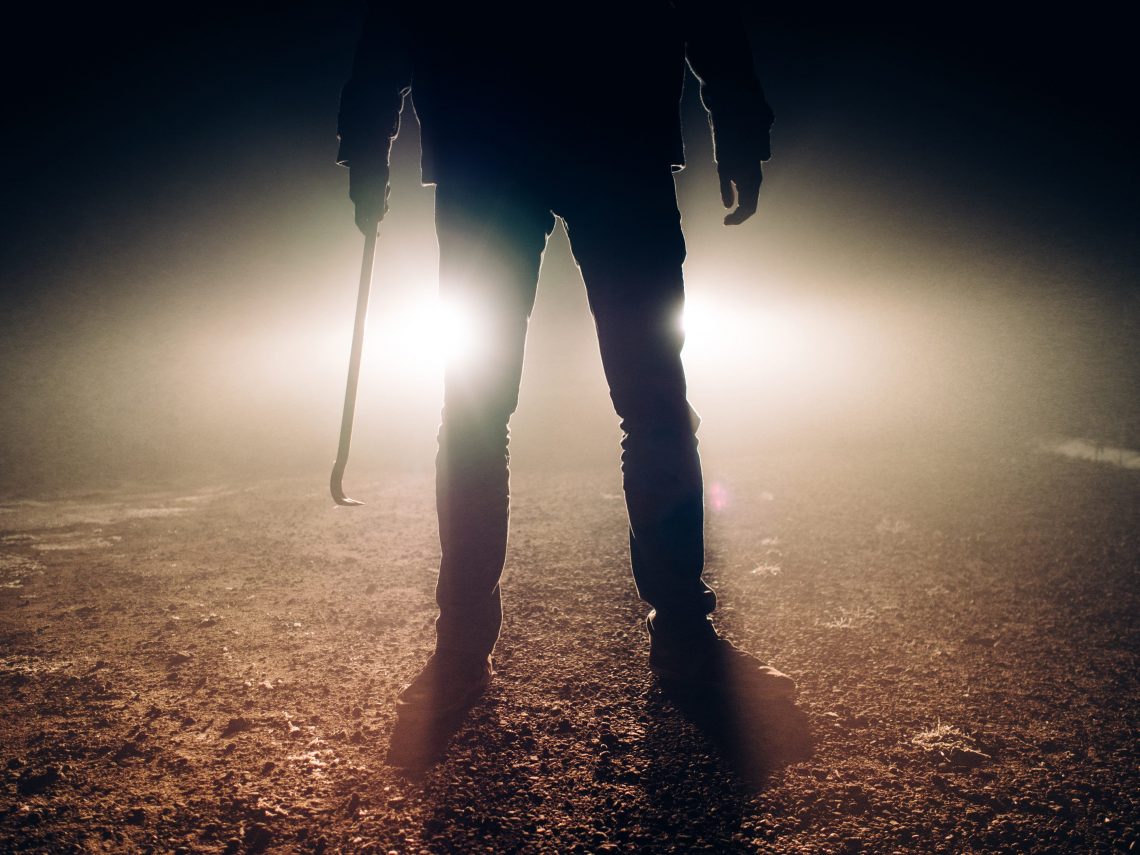 Who Needs a Civil Rights Attorney?
Determining if your civil rights have been violated can be challenging, especially if you are unfamiliar with all the freedoms and protections granted to you. For example, most people do not know what their rights are during a standard traffic stop.
The easiest way to find out if your case has merit is to speak with a civil rights attorney. Scott Charnas can assess your situation and answer your questions during a free consultation. If your case has merit, he will conduct a thorough investigation into the incident, gather all available evidence, and aggressively represent your interests.
Common Examples of Civil Rights Violations
Civil rights violations take many forms. Some of the most common examples are:
Abuse by a public official;
Harassment;
Hate crime;
Racial profiling;
Religious interference;
Housing discrimination;
Suppressed speech and/or expression;
Malicious prosecution;
Unreasonable searches and seizures;
Cruel and unusual punishment; and
Workplace discrimination.
Although it is possible for individuals and organizations to violate someone's rights, a significant percentage of civil rights cases are against government entities. For example, when police misconduct gives rise to a claim, it will be against the local or state law enforcement agency.
Since filing a claim against a government entity tends to be more complicated than suing a private party, it is wise to seek legal counsel as soon as possible. Attorney Scott Charnas can help you navigate the legal system and pursue the full compensation you deserve.
Call 212-980-6800 Today to Discuss Your Case with a Civil Rights Lawyer
If someone violated your civil rights, turn to Charnas Law Firm. Our legal team has recovered nearly $50 million for clients. We are well versed in the laws that govern civil rights violations in New York City and Massachusetts, and we can make sure you are treated fairly through every stage of the claims process.
Scott Charnas offers free initial consultations, so you have nothing to lose by scheduling a case evaluation at our law firm. Call 212-980-6800 or fill out our Contact Form to find out more.
When Should I Call a Civil Rights Lawyer?
If you think your civil rights have been violated, it's wise to seek legal counsel as soon as possible. Whether you were the victim of racial discrimination, police brutality, religious interference, or some other kind of violation, you have certain legal protections.
These protections were established in the wake of the civil rights movement, which took place in the 1950s and 60s. But as the New York Times reports, not everyone respects or even acknowledges these protections. Civil rights violations still happen in the United States and are just as traumatic for victims as they were in the past.
Anyone can find themselves in need of a civil rights attorney, but certain parties are more likely to suffer discrimination and unjust treatment than others. This includes African Americans, people with disabilities, and those who identify as anything other than heterosexual and cisgender.
How Long Will It Take to Resolve My Case?
If you or someone you love has grounds for a civil rights claim, you may be wondering how long the proceedings are going to take. Suffering discrimination or harassment is distressing enough; nobody wants to follow such an experience with a lengthy and contentious legal battle—especially if that means going up against the offender in court.
Unfortunately, there's no set timeline for resolving these claims. All cases involving civil rights violations are unique. Whether your claim involves racial discrimination, an unreasonable search and seizure, or another violation, there's no way to estimate the potential duration of your case without first performing a thorough investigation. A strategic attorney from Charnas Law Firm can take the necessary steps to avoid unnecessary disputes and complications that might delay the proceedings.
Below are a few potential ways for you to help ensure the claims process goes smoothly:
Bring any evidence of liability and damages to your initial consultation with a lawyer;
Start tracking the damages you incur as a result of the violation from day one;
Avoid posting about the incident online; and
Seek legal counsel immediately.
What to Do If Your Civil Rights Have Been Violated
If someone has violated your civil rights, the single most important step you can take is to document the incident. The best way to do this will depend on the circumstances.
If you were the victim of false arrest, for example, write down everything you remember about the altercation with police as soon as possible. No detail is too small to include in this retelling of events. Then, start gathering all documentation you have regarding the incident. Examples include the police report and the booking and release report.
If, on the other hand, you were denied employment for a discriminatory reason, you should save the job posting, all emails or voicemails regarding the interview, and any documentation the company provided before, during, or after your meeting.
Much of the evidence needed to prove your claim may be withheld, so it's important that you turn to a civil rights lawyer right away. Your attorney can apply legal pressure to obtain such evidence.
We Will Make Sure the Opposing Party Does Not Violate Your Rights Again
If the opposing party violated your rights once, they are certainly not above doing so again. This is especially true when going up against government entities. No law enforcement agency wants to admit to police brutality, so there's no way to predict how they might respond if you file such a claim.
Once you hire attorney Scott Charnas, though, you will have a legal advocate protecting your rights every step of the way. Scott won't let the opposing party intimidate or take advantage of you, and he won't settle for anything less than you deserve.
How Much Does It Cost to Hire a Civil Rights Attorney?
It's natural to worry about the cost associated with hiring a civil rights lawyer. Fortunately, Scott Charnas is proud to accept civil rights violation claims on a contingency basis.
That means you won't have to pay a retainer to take advantage of his legal services. Instead, the attorney fees will come out of the final payout, and if there's no payout, there won't be any fees. In other words, you've got nothing to lose by contacting our law firm to discuss your case.
Questions Your Civil Rights Lawyer May Ask During the Initial Consultation
At Charnas Law Firm, we start every civil rights case the same way regardless of the circumstances. Our process begins with an initial consultation, during which we will assess your situation, provide answers to your questions, and determine if you have grounds for a claim. If your case has merit, we will perform an immediate investigation and gather all available evidence of the civil rights violation and the damages you have suffered as a result.
You can help our team get off to a strong start by gathering any documentation and other evidence you have related to the incident and considering your answers to the questions we will most likely ask. These questions will depend on the facts of your case but may include:
Were your rights violated during a single incident, or was it an ongoing pattern?
Did you sustain physical injuries as a result of the violation? For example, were you the victim of police brutality?
If you did sustain physical injuries, what is your prognosis?
How have you suffered emotionally as a result of the incident?
Did anyone witness the incident? If so, did you obtain their names and contact information?
Do you believe you were the victim of employment discrimination, housing discrimination, or some other kind of discrimination?
Have you had any contact with the opposing party since the incident?
Have you been in contact with the NAACP Legal Defense and Educational Fund, Inc.?
Have you posted about the incident on social media?
This first meeting is an opportunity for you to ask any questions you have regarding your claim. Our attorneys can provide the answers you seek and explain the relevant statutes and case law. Together, we can decide the most strategic way to proceed.
Will I Have to Go to Trial?
If you've ever watched a movie about civil rights violations, you may have seen dramatic litigation taking place in district court or the Supreme Court. It's only natural to want to avoid going to trial because they can be lengthy, contentious, and incredibly stressful. If a government entity was responsible for the violation, you have every reason to be skeptical of the proceedings.
Whether or not your case will end up in trial depends on a variety of factors. Ideally, we will be able to reach a fair settlement without going to court. There are steps you can take that might increase the chances of this happening. For instance, you can gather all evidence in your possession and maintain any receipts, records, and invoices for the damages you are pursuing. You can also avoid making any recorded statements or discussing your case on social media.
Regardless of whether you're a worker filing a claim against an employer, a tenant going up against a property manager, or a group of black students taking on a discriminatory high school, attorney Scott Charnas will prepare your case for trial, even if a settlement is the expected outcome. His meticulous approach is aimed at preventing unnecessary delays and disputes and helping you recover the compensation you deserve as quickly as possible. The stronger your case is when settlement negotiations commence, the less likely the opposing party may be to dispute your claim.
How Much Is My Civil Rights Violation Claim Worth?
There's no one-size-fits-all dollar figure that applies to civil rights violation claims. The potential value of your case will depend on the types of damages you incurred, the nature of the violation, and several other factors.
If you represent yourself or turn to the wrong lawyer, you may end up accepting a settlement that's less than you deserve. Attorney Scott Charnas can perform a thorough investigation into the circumstances of the civil rights violation and the damages you have suffered. He will make sure your claim accounts for all potentially recoverable losses and will help you pursue every dollar you deserve.
If a settlement cannot be reached, Scott is not afraid to go to court. As a seasoned litigator, he has extensive trial experience and understands how to find success in court. Although he will do everything in his power to help you recover a fair settlement, he is more than willing to go to trial if it is in your best interests.
What Sets Charnas Law Firm Apart from Other Attorneys in New York City and Massachusetts?
Attorney Scott Charnas pursued a law degree to fight for innocent victims who deserve justice. As a law student, he was passionate about studying civil rights work, and since law school, he has resolved many such claims.
Scott has more than 25 years of experience in legal practice. Below are just a few advantages of hiring him to represent you:
Strategic guidance at every stage of the claims process;
Regular updates regarding the progress of your case;
Prompt responses to all your phone and email inquiries;
Personalized and attentive counsel that's tailored to achieve the best outcome possible given your particular circumstances;
Relentless representation both in and out of court;
A vast legal network of experts who may provide valuable testimony to strengthen your claim;
A thorough investigation into the incident;
Proven negotiation strategies; and
A free case evaluation so you can determine the best way to proceed at no cost.