Boston Car Accident Lawyer
A serious car accident can be physically, emotionally, and financially devastating. Even if you have health insurance, it might not cover all the medical expenses you incur, and if you cannot return to work, the lost wages can add up quickly. If you need help filing a claim against the person who caused your injuries, turn to a Boston car accident lawyer from Charnas Law Firm for representation.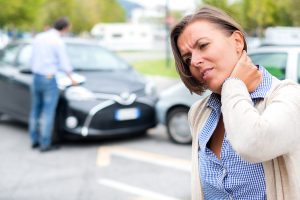 You may be entitled to compensation for all resulting damages including medical bills, lost income, pain and suffering, and vehicle repairs. Scott Charnas is one of the leading injury lawyers in Massachusetts, and he can help you calculate a fair settlement amount.
Scott has recovered nearly $50 million for victims of personal injury and wrongful death. Call 212-980-6800 to schedule a free consultation with a strategic personal injury lawyer in Boston.
How Much Is My Car Accident Case Worth?
The potential value of your claim depends on the severity of your injuries, whether you were partially at fault, the cause of your accident, and many other factors. When you turn to Charnas Law Firm, a member of our team can help you account for all of these factors when calculating a fair settlement amount.
It is not uncommon for insurance companies to undervalue car accident claims. They might leave out compensation for pain and suffering, for example, or overlook your future medical needs.
At Charnas Law Firm, will perform a thorough investigation to gather all available evidence of your damages. This might include healthcare bills, prescription receipts, your personal journal about your injuries, photographs of injuries, and receipts for other injury-related expenses.
If we believe the insurance company might dispute your claim, we will not hesitate to bring in medical, financial, and vocational experts to corroborate our calculations. Our law firm works with a broad network of experts in a variety of disciplines, and we know when to bring them in to assist with investigations and provide testimony.
It's important to remember that no respectable personal injury attorney would ever guarantee a particular result. There are dozens of factors that could affect the outcome of your claim including the insurance company's willingness to cooperate, the strength of the available evidence, and whether you were partially liable for the crash.
At Charnas Law Firm, we can help you understand the factors that will influence your personal injury case and make sure you avoid costly mistakes. We can also develop and execute a customized legal strategy to give your claim the best possible chance of success.
How to Calculate Pain and Suffering Damages
People who are hurt in auto accidents often experience severe pain and suffering. In the state of Massachusetts, personal injury claimants can pursue compensation for non-economic damages like pain and suffering in addition to their medical bills, lost income, and other economic losses.
Because physical pain and emotional suffering are not objectively verifiable, it can be challenging to calculate and prove them without the help of a lawyer. At Charnas Law Firm, we have extensive experience helping car accident victims recover compensation for pain and suffering.
There are two widely accepted formulas for determining the value of pain and suffering damages. The first approach is known as the "per diem" method. To apply this method, your lawyer would assign a set dollar amount to your daily pain and suffering. This amount might be a day's income or $200.
Your attorney would then determine the total number of days you will spend recovering. If it takes you six months to reach maximum medical improvement, for example, your lawyer would use 180 days in the formula and then multiply 180 by the daily figure. In other words, if you spend six months recovering and your attorney thinks $200 is a fair daily rate, you would multiply $200 by 180 to arrive at $36,000.
The second approach is known as the "multiplier method." To use this formula, you must total all your economic damages first. Once you have determined this figure, multiply it by a factor of between 1.5 and 5. If your injuries were relatively minor and did not result in any permanent disabilities, you might use 1.5. Sustaining catastrophic injuries, on the other hand, that cause permanent scarring, disfigurement, or loss of motor function might warrant a multiplier of 4 or 5.
Although using either of these formulas can provide a reasonable starting point for settlement negotiations, there's no guarantee that the insurance company will agree to the settlement offer. That's why at Charnas Law Firm, we don't initiate settlement negotiations until we have gathered all available evidence and are confident the case is as strong as it can be.
Mistakes to Avoid During the Car Accident Claims Process
Unfortunately, it is relatively easy to jeopardize a personal injury claim, especially if you're unfamiliar with the proceedings. Some of the most common mistakes to avoid include:
Failing to seek immediate medical attention following the collision;
Failing to follow your doctor's orders after getting medical care;
Accepting fault;
Failing to track all the damages you incur from day one;
Failing to photograph the wreckage before leaving the scene;
Missing critical filing deadlines;
Commencing negotiations before reaching maximum medical improvement; and
Giving the insurance adjuster a recorded statement before knowing the full extent of your damages.
Any one of the mistakes mentioned above could seriously hurt your chances of recovering a fair settlement. The best way to avoid costly errors is to speak to a lawyer as soon as possible. Attorney Scott Charnas can handle the logistics of your case and all correspondence with the insurance adjuster so you don't do or say something that would jeopardize your claim.
Tactics Insurance Companies Might Use to Undervalue & Deny Claims
Insurance adjusters are essentially professional negotiators. They are not above using devious, unfair, or manipulative tactics to deny claims or at least undervalue them.
Even if you carry personal injury protection (PIP) for all your motor vehicles—which is mandatory in Massachusetts—and start the proceedings by filing a claim with your own insurer, you should not assume they will respond favorably simply because you are a loyal customer. At the end of the day, insurance companies are businesses like any other, and they want to protect their bottom line by limiting the number of sizable payouts they make to claimants.
Filing a third-party claim with the at-fault party's insurer can be even more challenging because insurance adjusters are likely to dispute their policyholder's liability. Other tactics insurance companies may use to deny or undervalue claims include:
Offering a settlement before the claimant has reached maximum medical improvement;
Prolonging the proceedings so the claimant will eventually settle for an unfair payout out of desperation;
Taking recorded statements out of context;
Disputing the existence or severity of an injury;
Shifting at least some portion of fault to the claimant;
Misleading accident victims regarding the amount of coverage available; and
Placing claimants under surveillance and scouring their social media profiles.
What Will Happen During My Initial Consultation?
At Charnas Law Firm, we understand the physical, emotional, and financial impact of sustaining unanticipated injuries in motor-vehicle accidents. We also understand that you have enough to worry about without having to navigate complicated legal proceedings alone. That's why we offer free initial consultations to all prospective clients.
During our first meeting, we will discuss the circumstances surrounding your wreck and evaluate any evidence you have brought along. Once we have determined your case has merit, we will guide you through every stage of the proceedings so you can focus on your health.
You can facilitate our first meeting and ensure your claim gets off to a strong start by preparing for the consultation. You can do this by:
Saving all relevant medical records, hospital bills, and diagnostic images;
Writing down everything you remember about the incident;
Obtaining a copy of the official police report;
Compiling photos of the wreckage; and
Gathering the information you collected at the scene including the other motorist's contact details and insurance information.
Will I Have to Go to Trial?
No one wants to deal with the hassle of a lengthy trial when recovering from serious injuries. Although there's no way to predict whether your case will end up in court, you can take comfort in the fact that most car accident claims are resolved before reaching a judge or jury.
In most cases, it's in both parties' best interests to avoid the stress and additional financial burden of litigation. Whether your own case will go to trial ultimately depends on a variety of factors including:
The amount of compensation you are pursuing;
The types of damages you are seeking;
The strength of the available evidence;
The number of defendants; and
Whether there is a liability dispute.
At Charnas Law Firm, we will prepare your claim for court even if a settlement is the expected outcome. This will let the insurance adjuster know we are willing to fight until the end to get you fairly compensated.
When the insurance company knows they're up against a watertight case, they may be more inclined to accept a settlement offer. If for some reason this doesn't happen and your case ends up in court, Scott Charnas will be ready to go to trial without delay.
Factors That Set Us Apart from Other Car Accident Law Firms in Boston
At Charnas Law Firm, we value our clients above all else. Unlike personal injury firms that focus on resolving as many cases as possible, we aim to secure the best possible outcome for each and every claim that comes our way. In other words, we value quality over quantity, and we will exhaust all the resources at our disposal when pursuing compensation for the damages you have incurred.
Victims of car crashes can rely on our compassionate legal team for honest advice regarding their claims. We will never promise to achieve a particular settlement or verdict for the sole purpose of winning you over to secure your business. Instead, we will discuss all possible outcomes and explain which are most likely based on the facts of your case, relevant laws, and past experience.
From the moment you hire attorney Scott Charnas, you can count on receiving personalized attention and strategic counsel that is tailored to your particular situation. Our valued clients do not have to go through multiple secretaries in order to contact Scott, nor do they have to wait an unreasonable amount of time to get answers to their questions. We are committed to responding promptly to every call and email.
We attribute our track record of success to our unwavering commitment to clients. We have won numerous six- and seven-figure settlements and verdicts, so you know your case will be in good, experienced hands.
Attorney Scott Charnas has assisted hundreds of clients in personal injury and wrongful death cases. Rated as a Super Lawyer, he has been successfully representing innocent accident victims for more than 25 years.
Discuss Your Case with a Boston Car Accident Lawyer
If you were hurt or lost a family member in a motor-vehicle collision in the Boston area, turn to one of the leading car accident attorneys in Massachusetts. Scott Charnas has an AV-Preeminent rating from Martindale-Hubbell, the highest rating given. He is passionate about helping the injured and dedicated to providing the best representation possible—no matter how small or large your case.
At Charnas Law Firm, we represent injured parties throughout New York and Massachusetts on a contingency fee basis, which means you will not have to pay anything to take advantage of our legal services. You've got nothing to lose by reaching out and scheduling a free case review. To set up your consultation, use our Online Contact Form or call 212-980-6800.